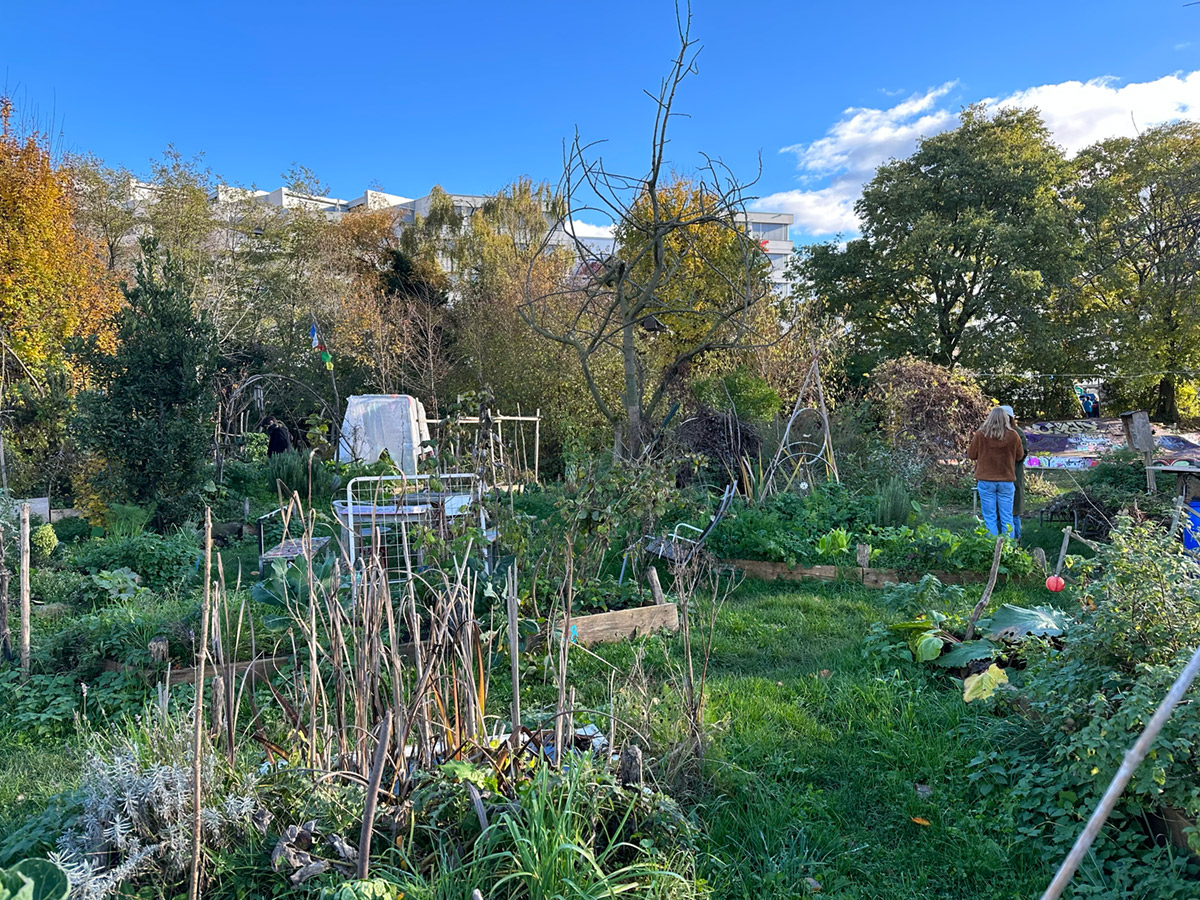 a creative workshop in community garden Stadionbrache
For our first workshop in Zurich, we held a creative workshop on plant colors with local artist Simona Winkler-Fishyan and were hosted by the community garden Stadionbrache. Though small, Stadionbrache has a rock wall, an outdoor oven and communal cooking area, a yurt, and a small skateboard park, and is an outdoor base for a diverse group people.
Simona introduced the topic of plant colors and began a discussion on a topic close to her practice, plant blindness, which is when people are not aware of the plants they see around them daily. We also discussed how plant colors are affected by climate change and what the repercussions might be.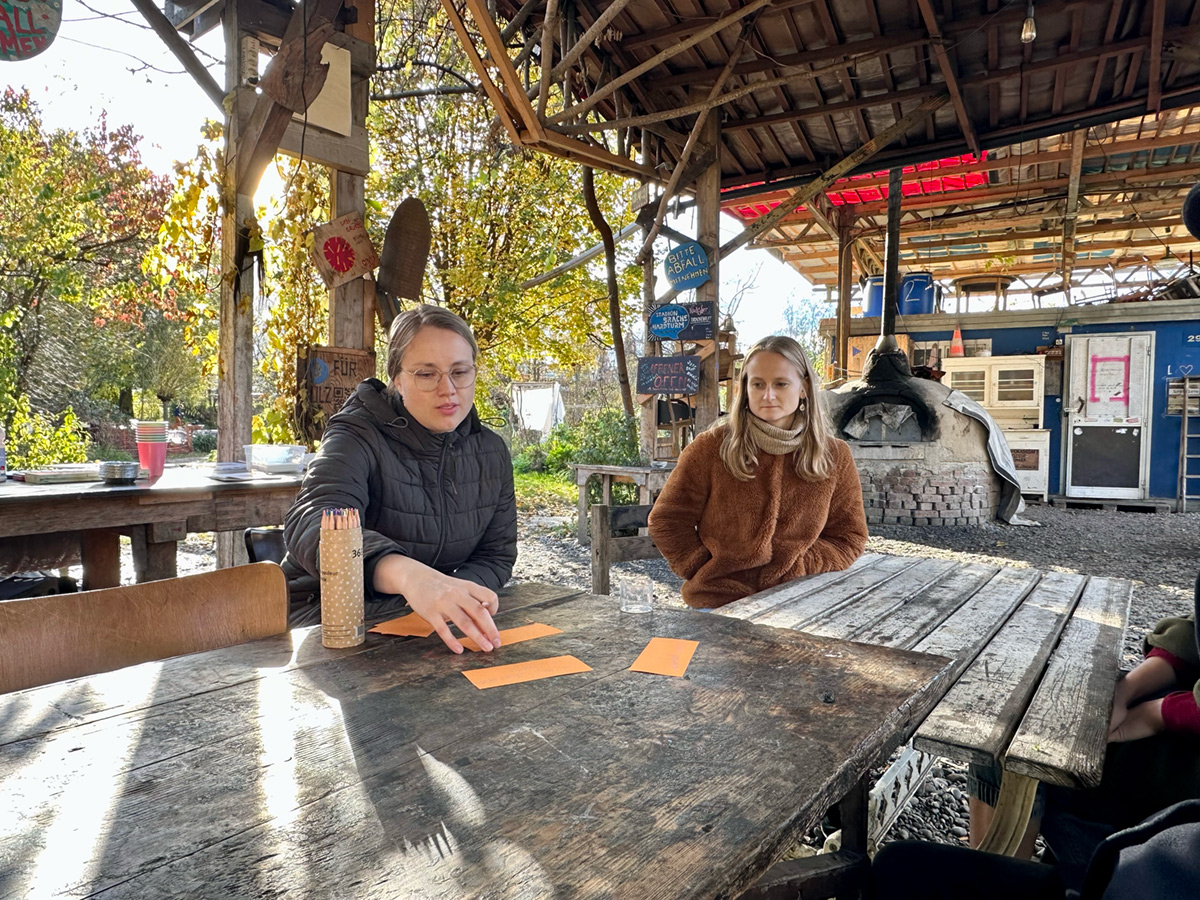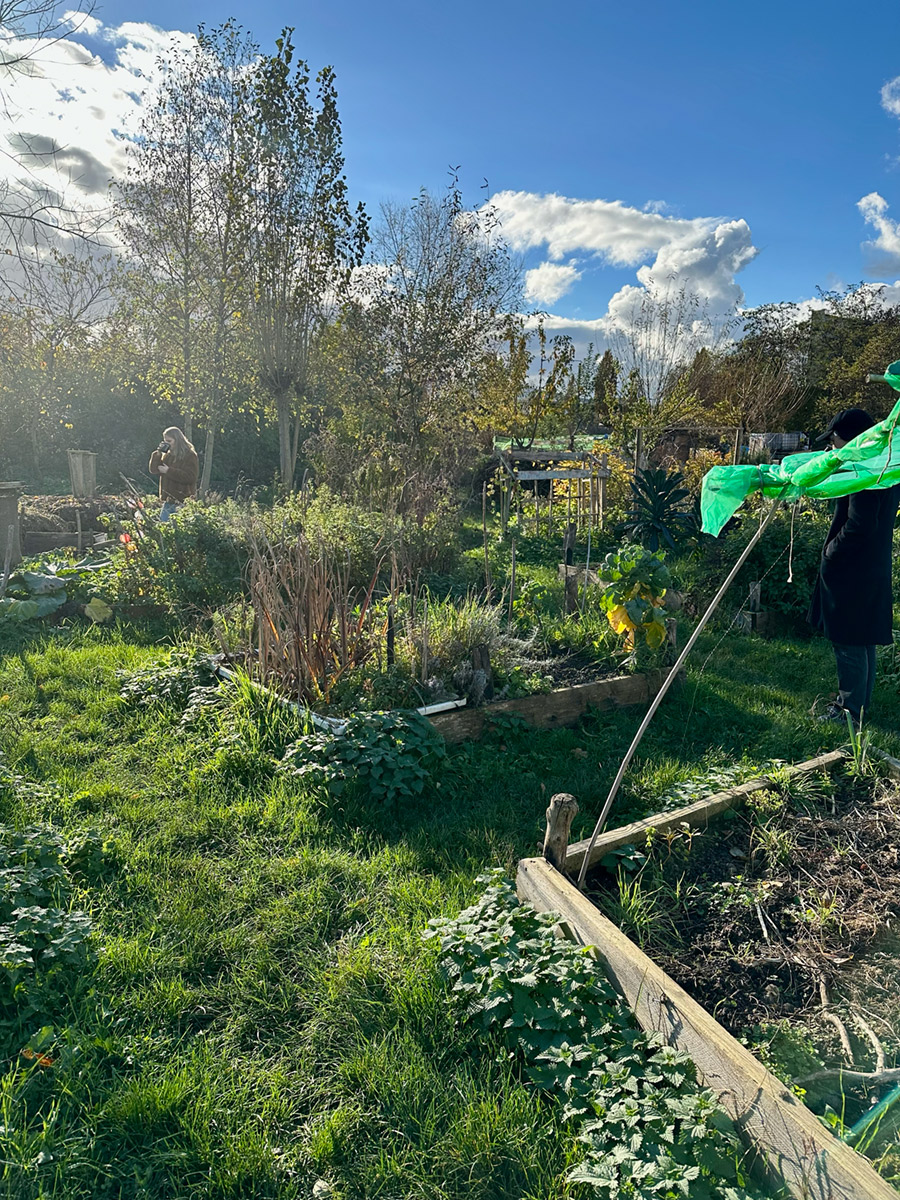 After the introduction, we went out into the garden to find a plant to paint and respond to.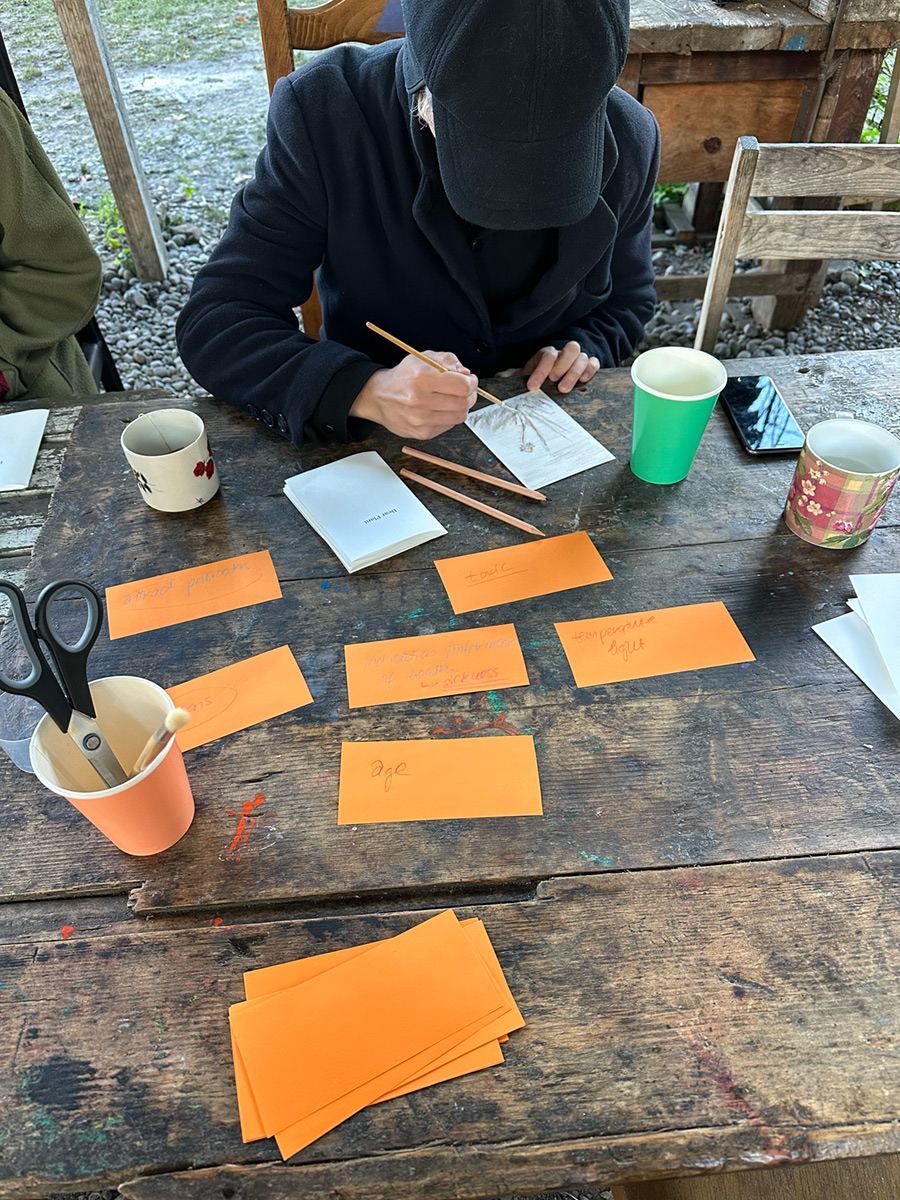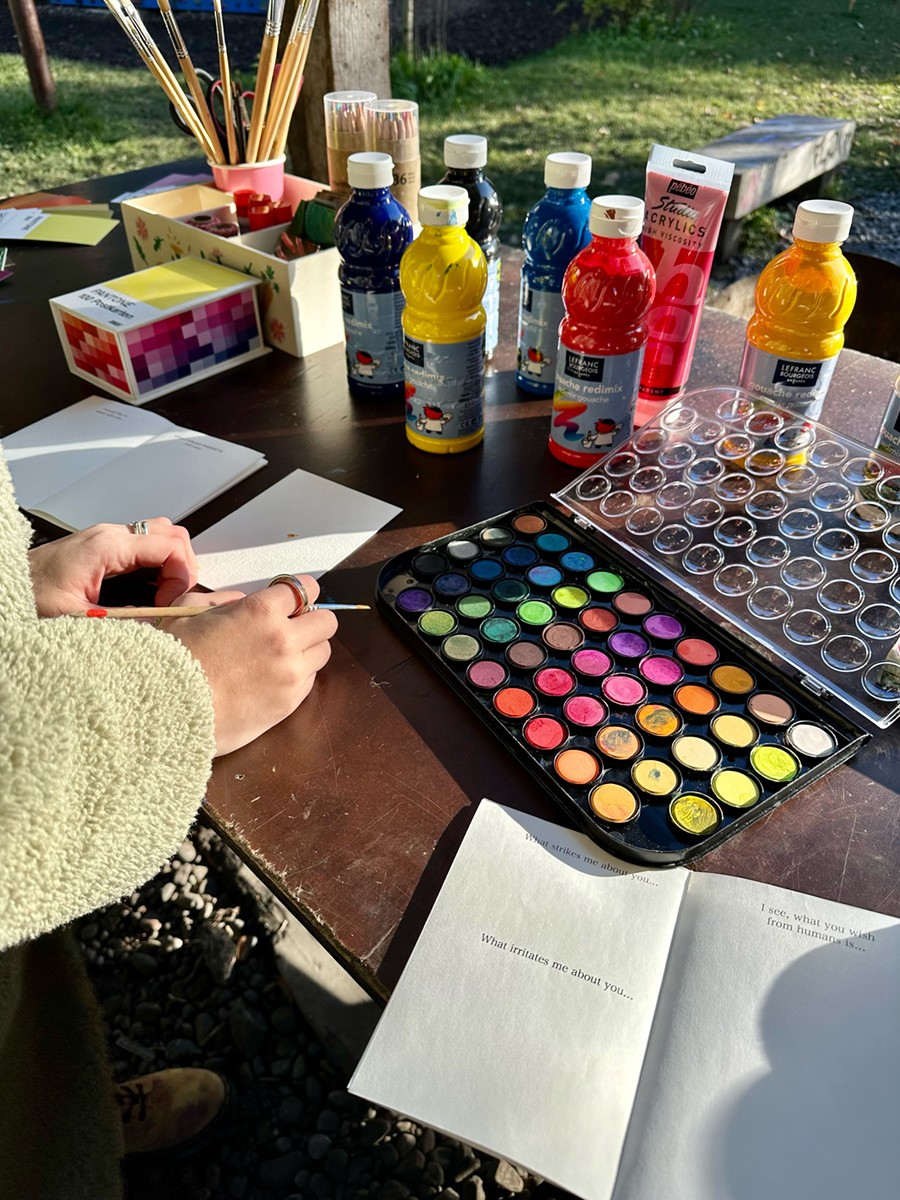 We then began our drawings and reflections.
Some participants tried to reproduce the plant color with paint, while others attempted to draw or paint the shape of the leaf.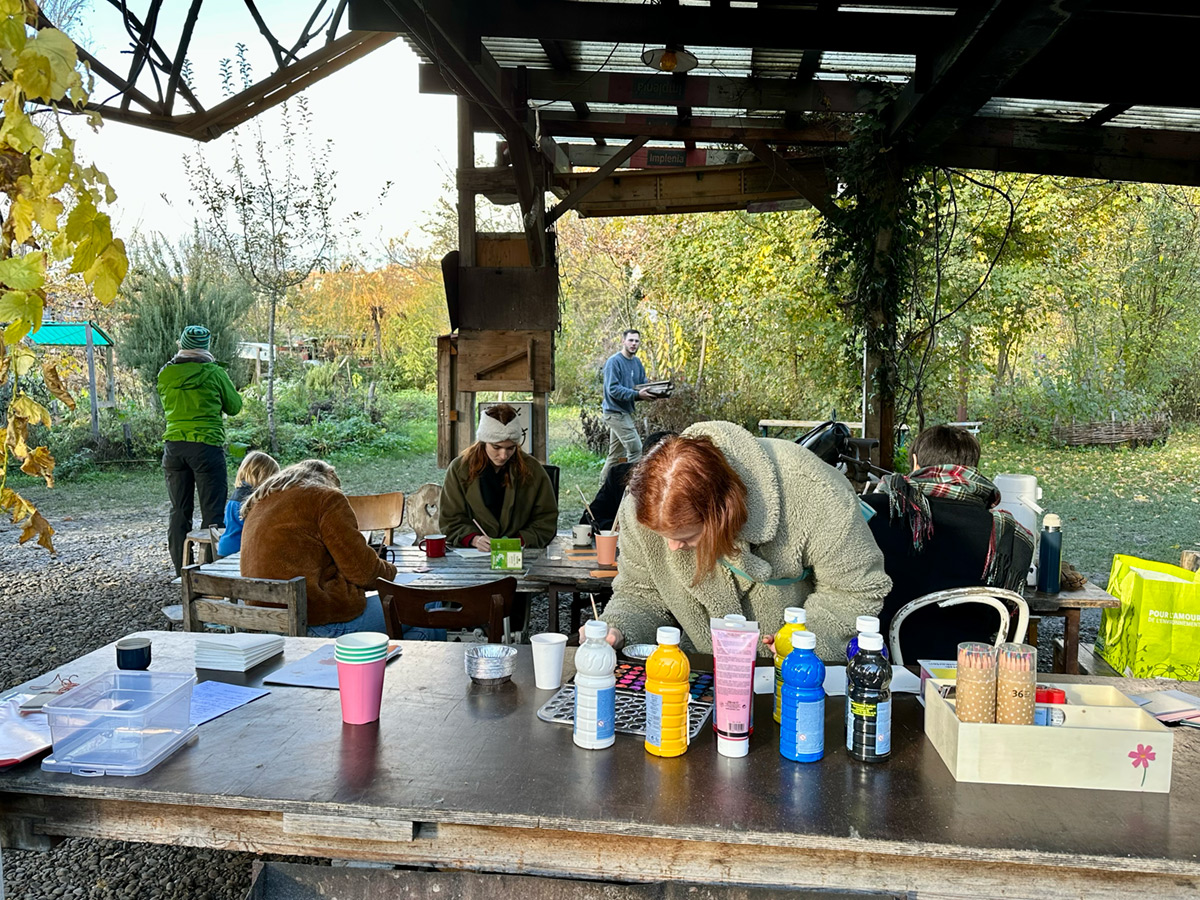 There were many people in the garden, some who stopped by to join our workshop, others who were cooking lunch nearby and chatted with us.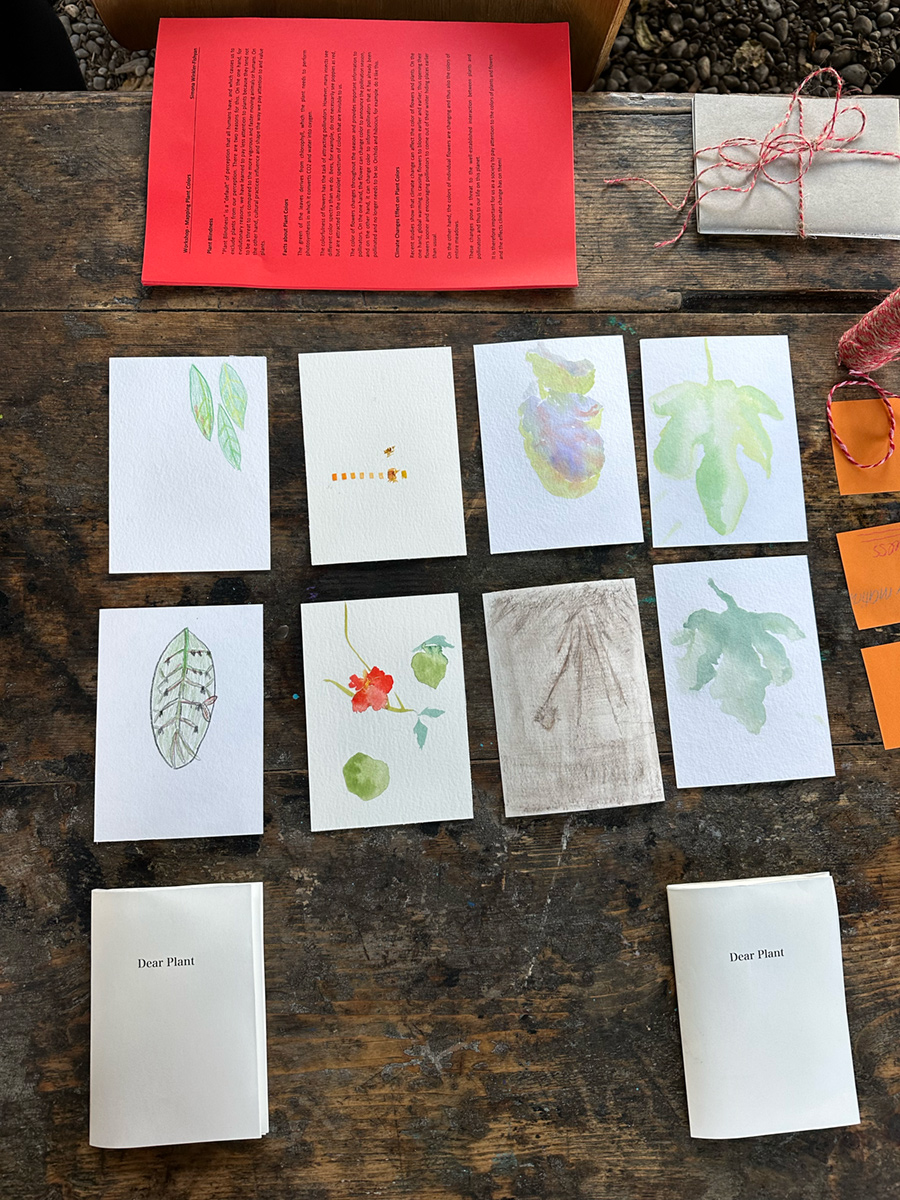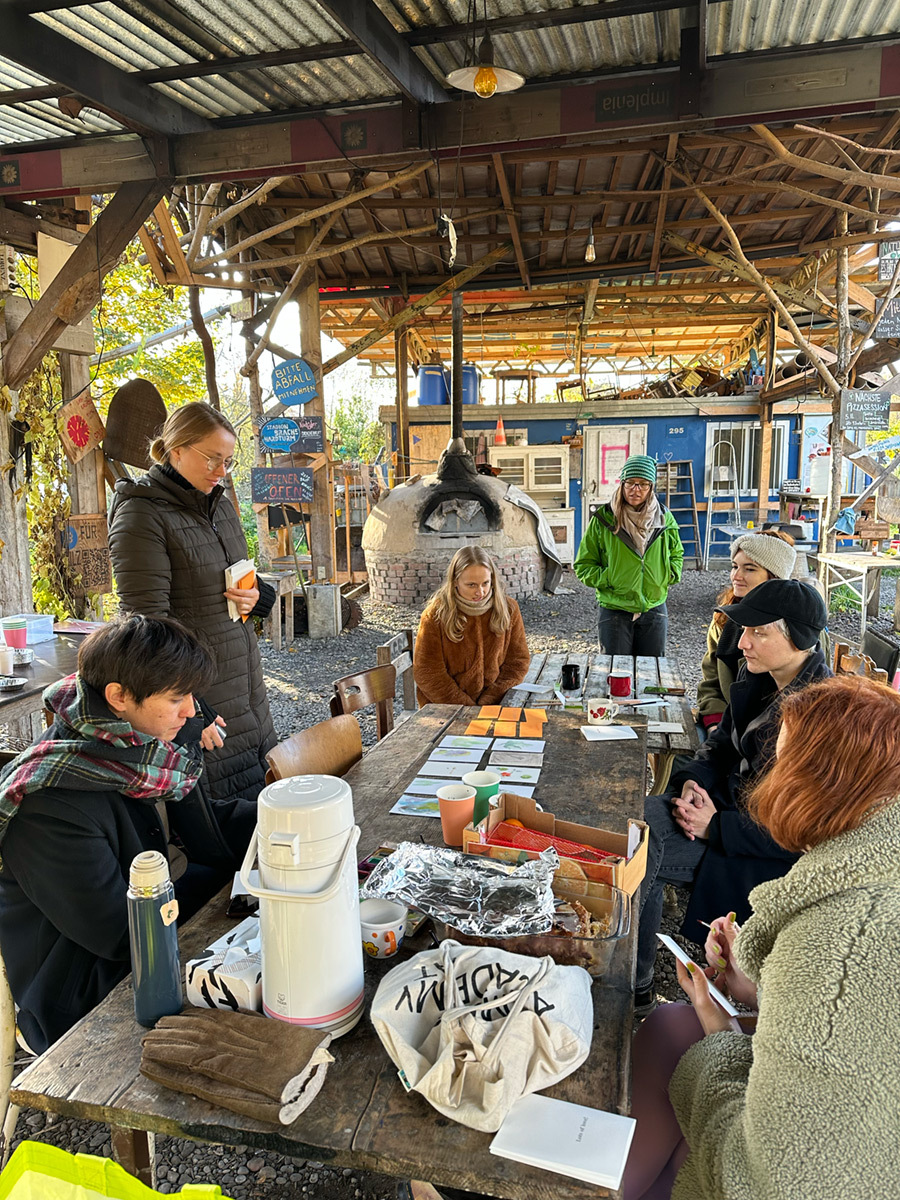 Our group during the end of workshop reflection