California Area Public Library Nonfiction Workshop
For our first public workshop, we visited the small town of California, Pennsylvania (pop. 5,400) where assistant editor Anthony Cassarino went to university and hosted a workshop with Averi Rose, a local writer. The library was a small, two room building. One side housed the children's section, where we held the workshop, and the other side had a few computers, books for adults, and the librarian's desk.
We had five main participants including alumni from the university and one of the creative writing professors, and a few people stopped by to chat with us as the workshop progressed. The conversation spanned local development in the community and in the Pittsburgh area at large, including small business, industry, and effects on the community including homelessness.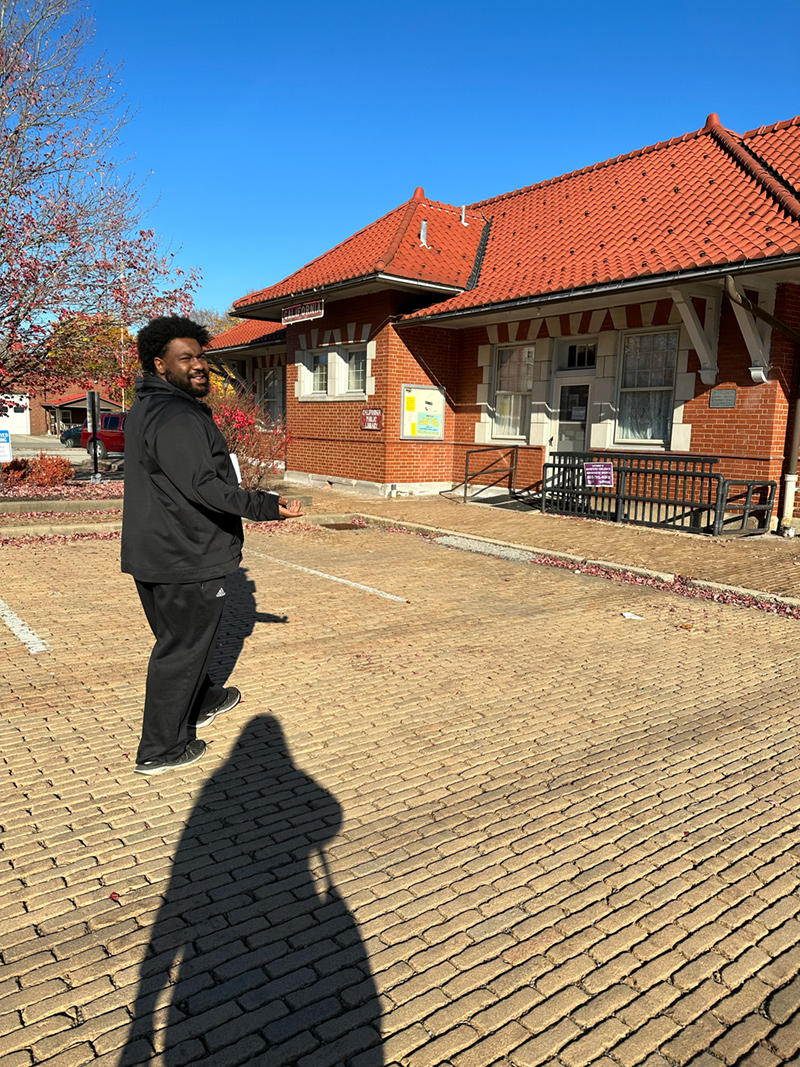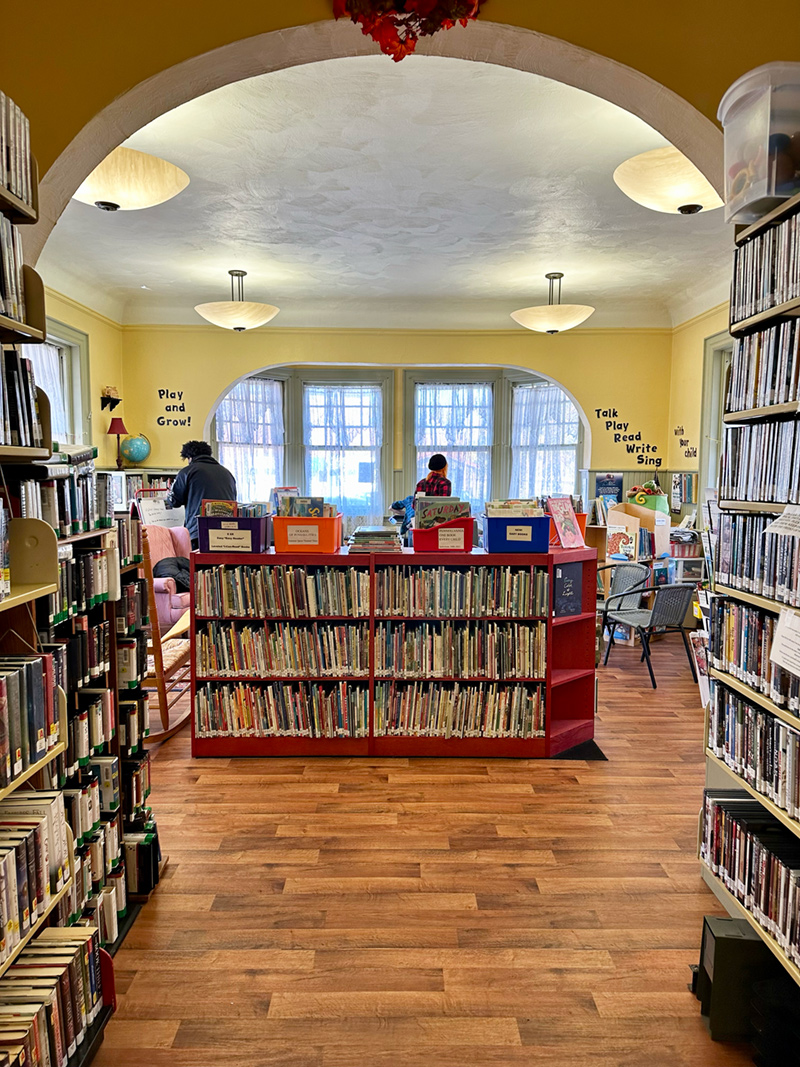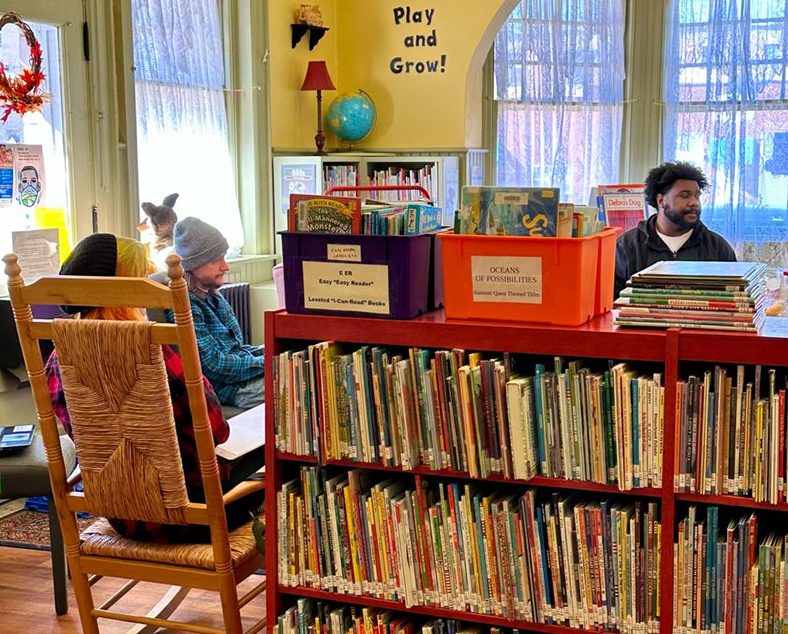 We felt that not many people had stopped by, but the librarian later told us that this was the busiest she had ever seen the library on a Saturday! IE was warmly welcomed by professor Vanderlaan to host its next workshop at Penn West University, and we will see you there in the spring.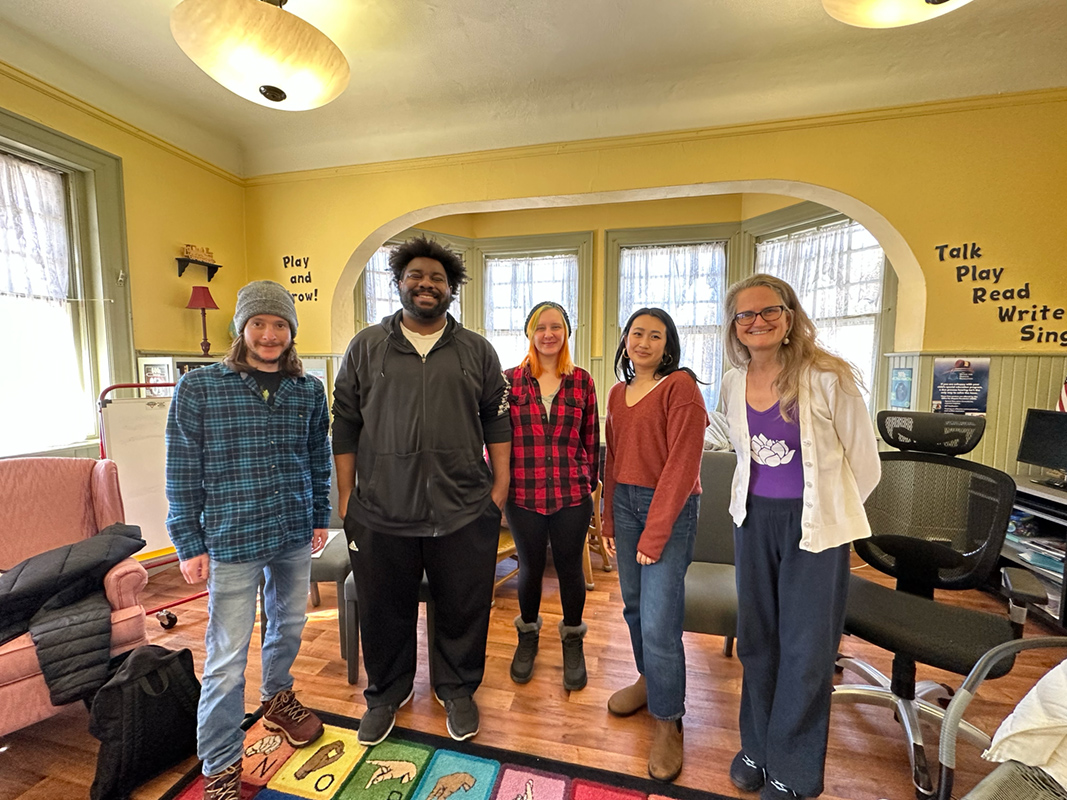 Assistant editor Anthony, workshop host Averi, Amber, Editor-in-chief Rachel, and Kim