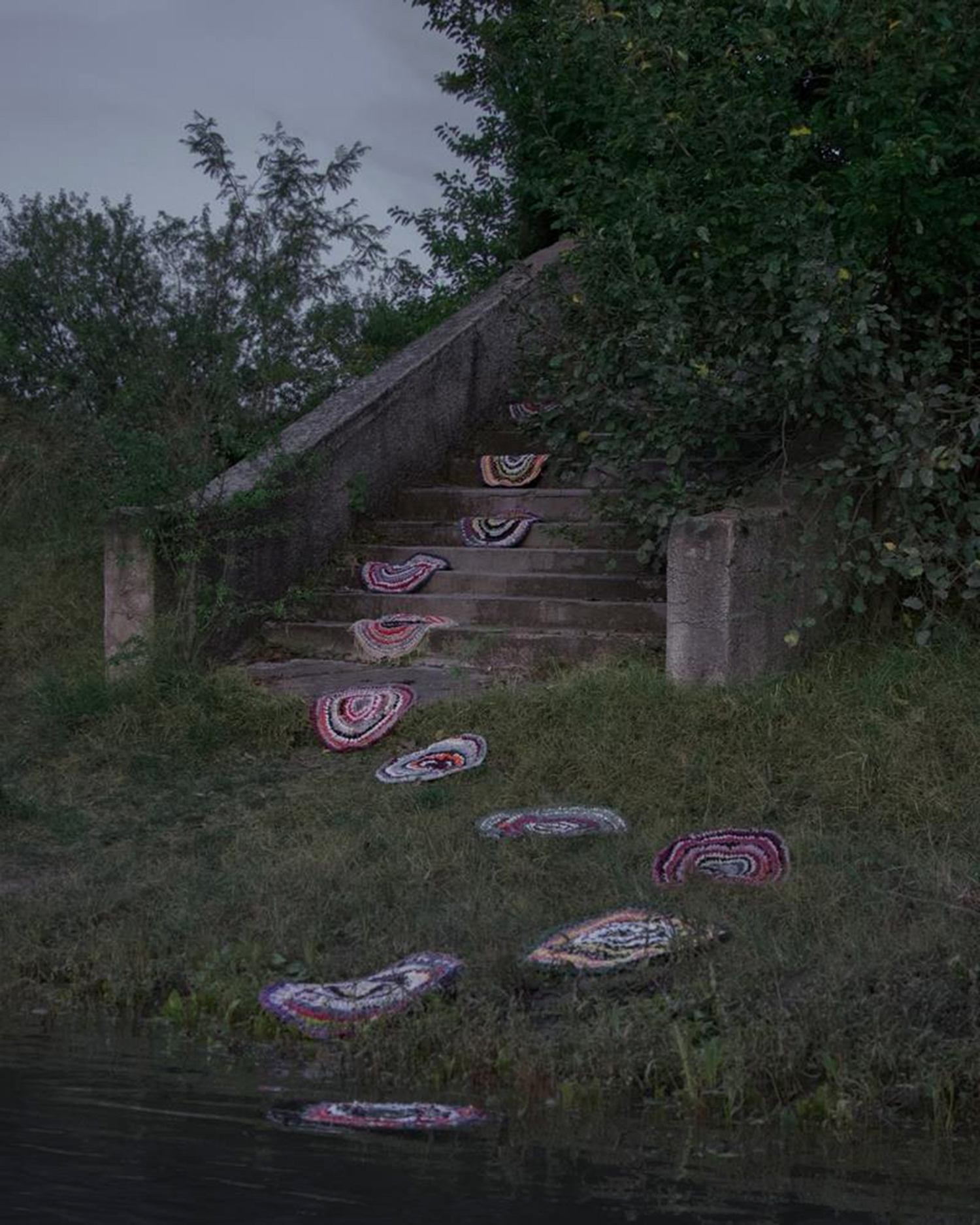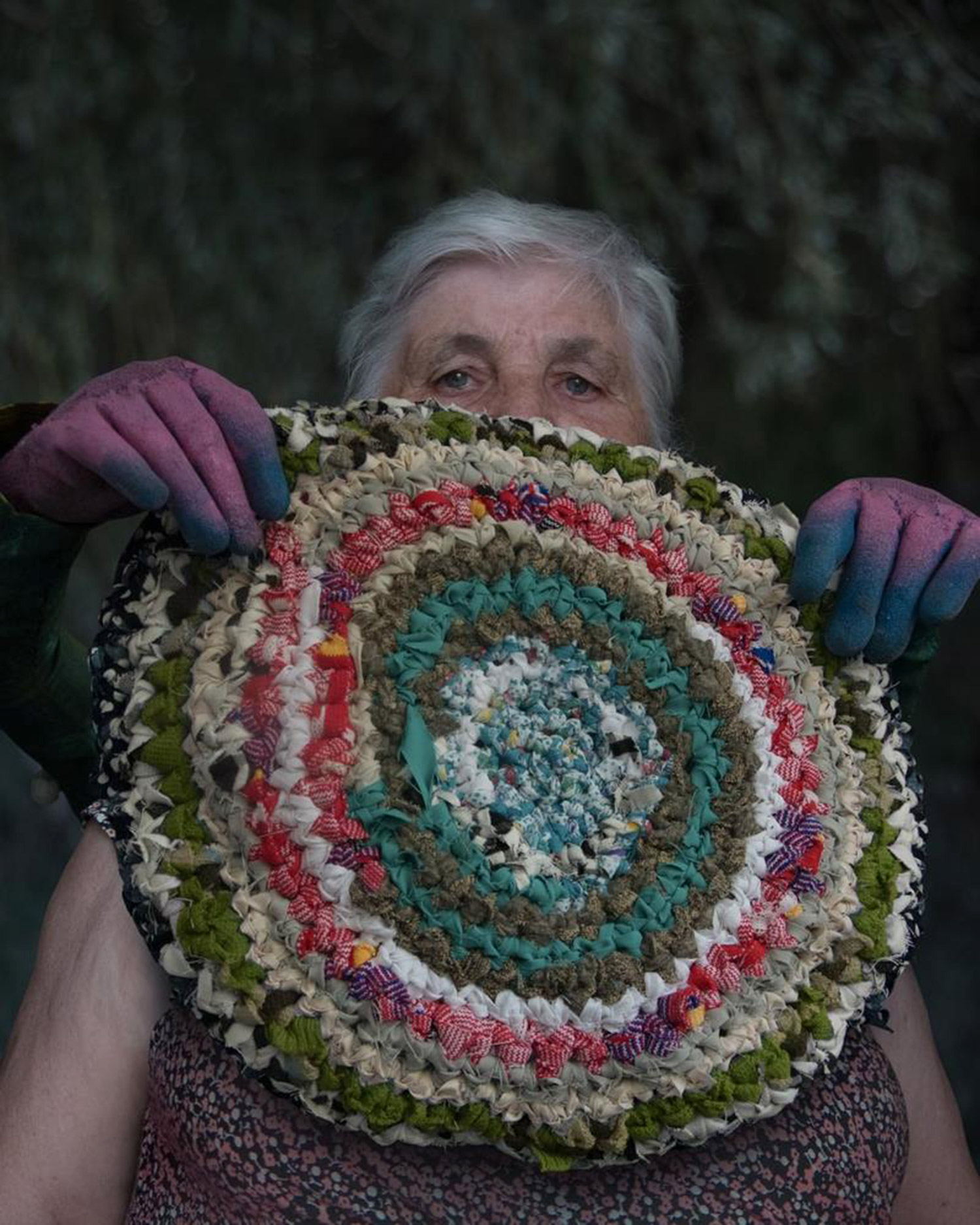 by Carolina Dutca & Valentin Sidorenko
Every Friday evening a biology teacher Elena comes to the river bank to feed the fish with cookies. It was like this for many years, until one day she came across a round, elongated object wrapped in a fishing net.
The object was shimmering in different colors. Putting an ear to it one could hear a faint sound from inside this treasure, as if someone was tapping a spoon on the bark of a tree. For all its merits the object was completely useless. The woman even tried to sell it at a flea market but the buyers only examined and listened it carefully. It was gathering dust for a long time in Elena's warm apartment until a turquoise creature hatched out of it. When Elena was a child her dad loved to narrate her about extinct creatures. Around three hundred million years ago a very special amphibian species -Labyrinthodontiabuccellatum- lived on the banks of the Dniester River that flowing through the Moldova Republic. Neither aquatic nor terrestrial creatures, they were very secretive animals, so few people were pretty lucky to see them. Over time, the number of the species decreased until they completely disappeared.
This was the particular species Elena encountered. In the early days, the skin tones of the amphibian changed from purple to ginger, one leg turned blue and the toes were gray like sand. Elena examined the body of an amphibian. Inside its belly she found three bicycle wheels, four rusty boats, and one carpet cracker. As a result, this heavy stuff lead to poisoning and fever.
The woman began to take care of him. She taught him to sew, comb and finish the crumbs after eating. Elena gave the foundling a name –Apă[ah'pə], which means "water" in Moldavian language.

Elena believes that we all came out of the water. Nowadays, every Friday they collect trash together on the riverbank and perhaps one day they will find a new egg.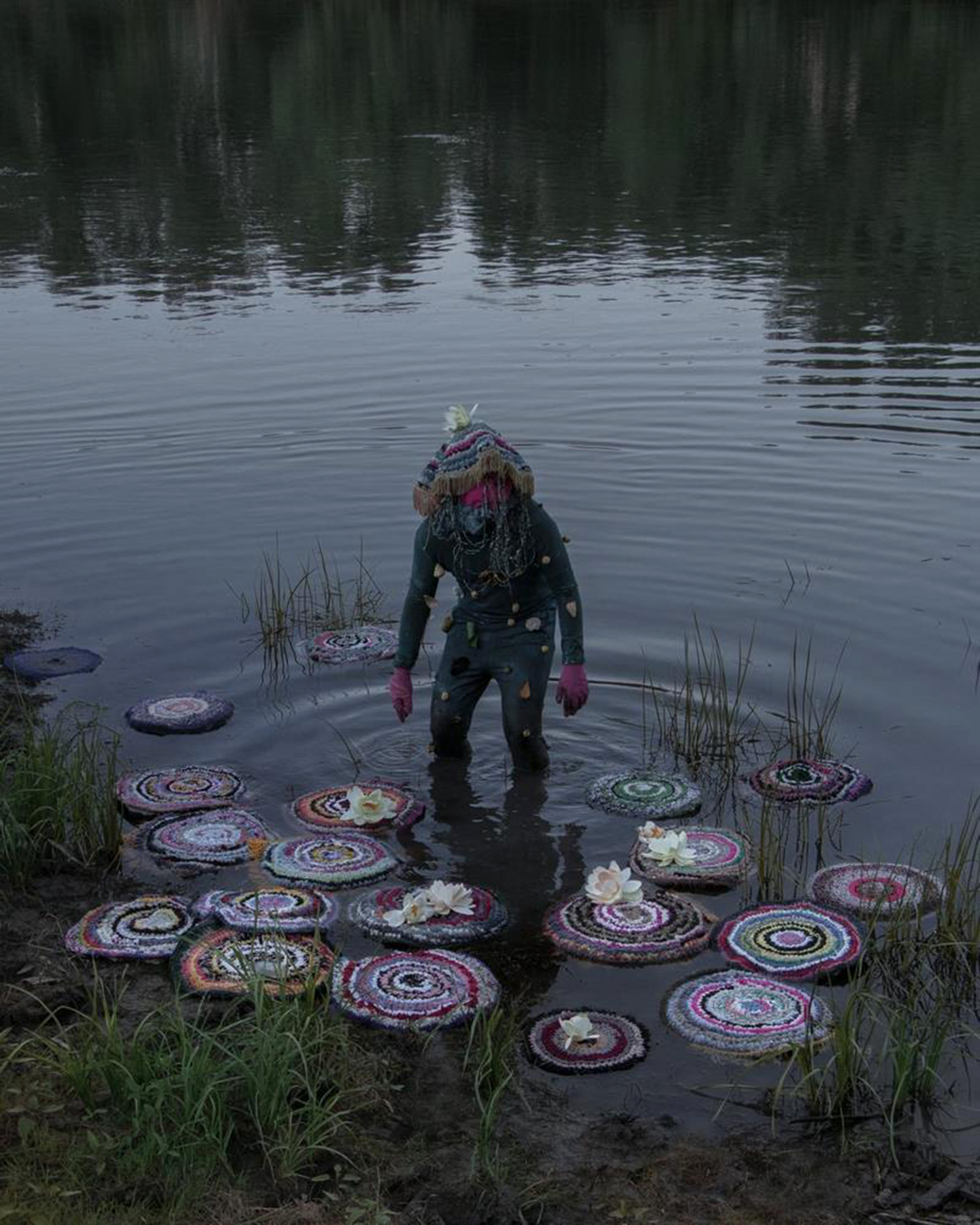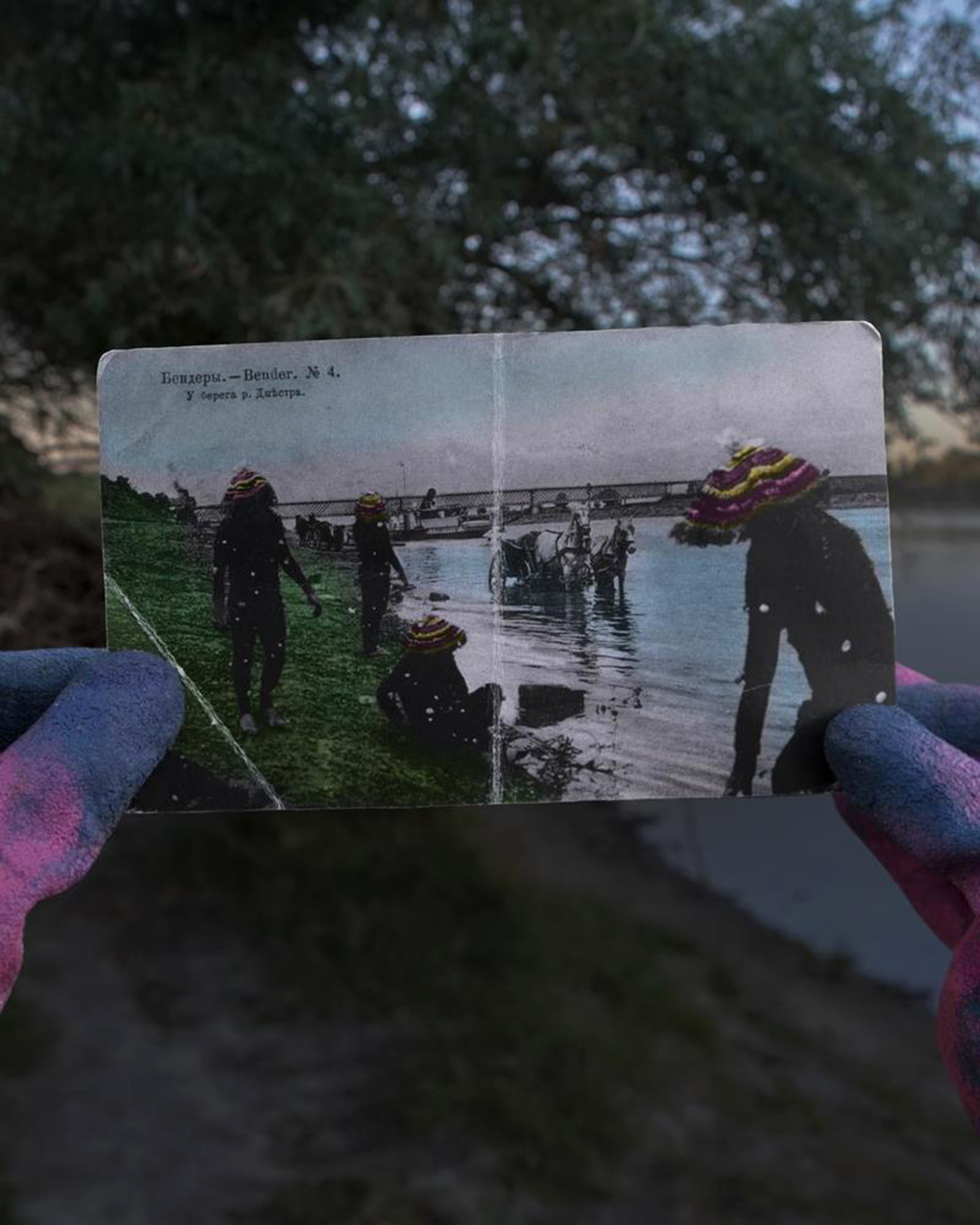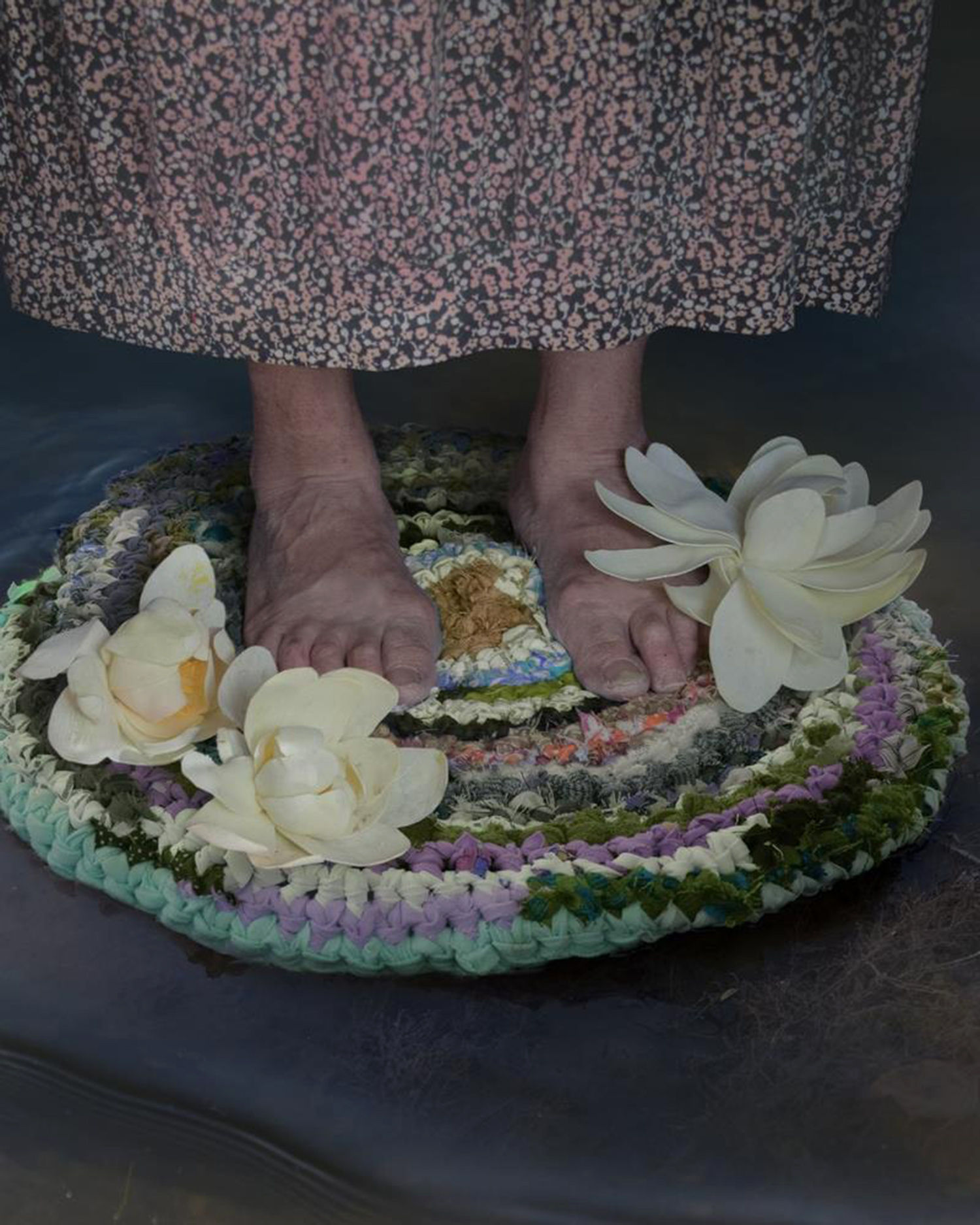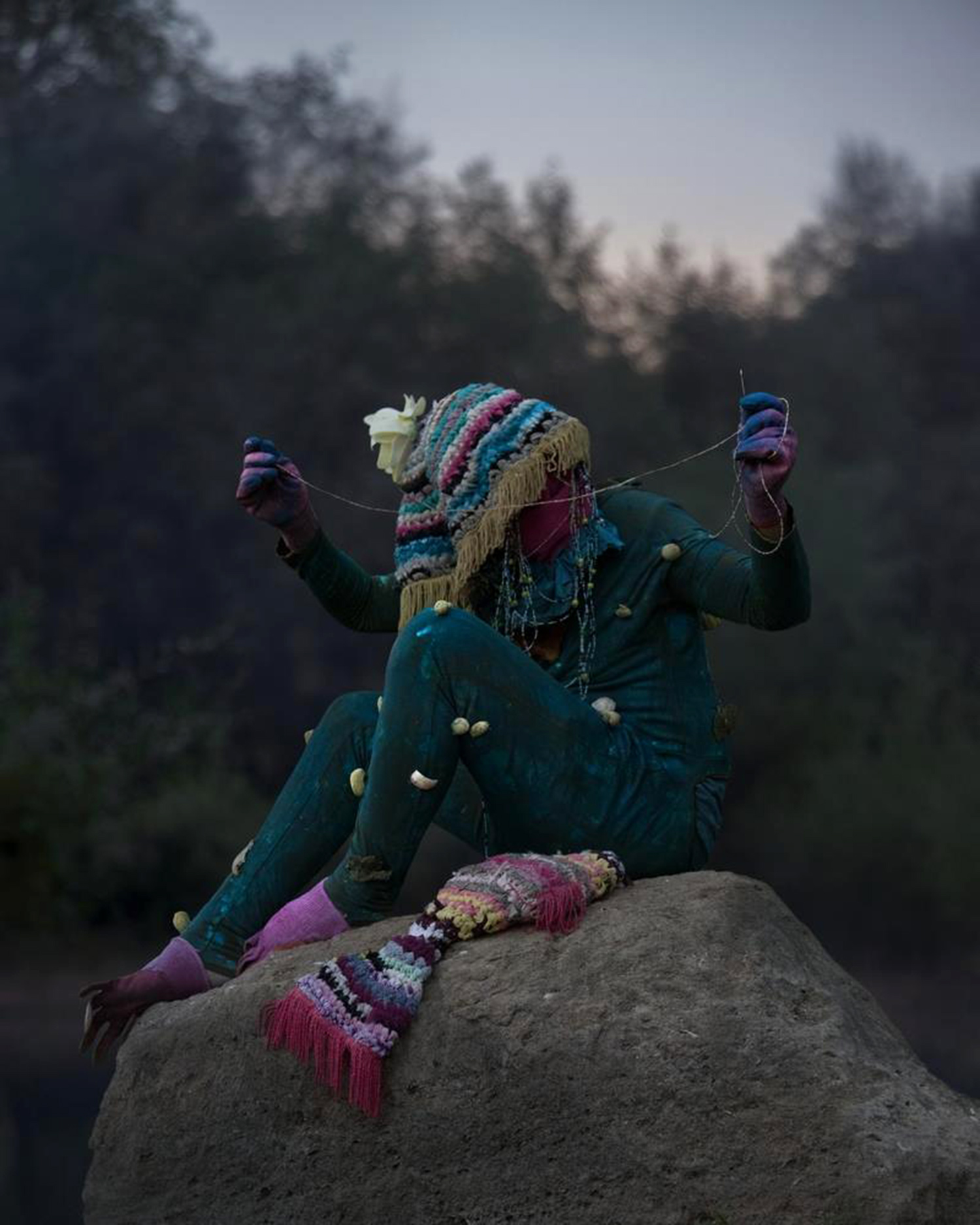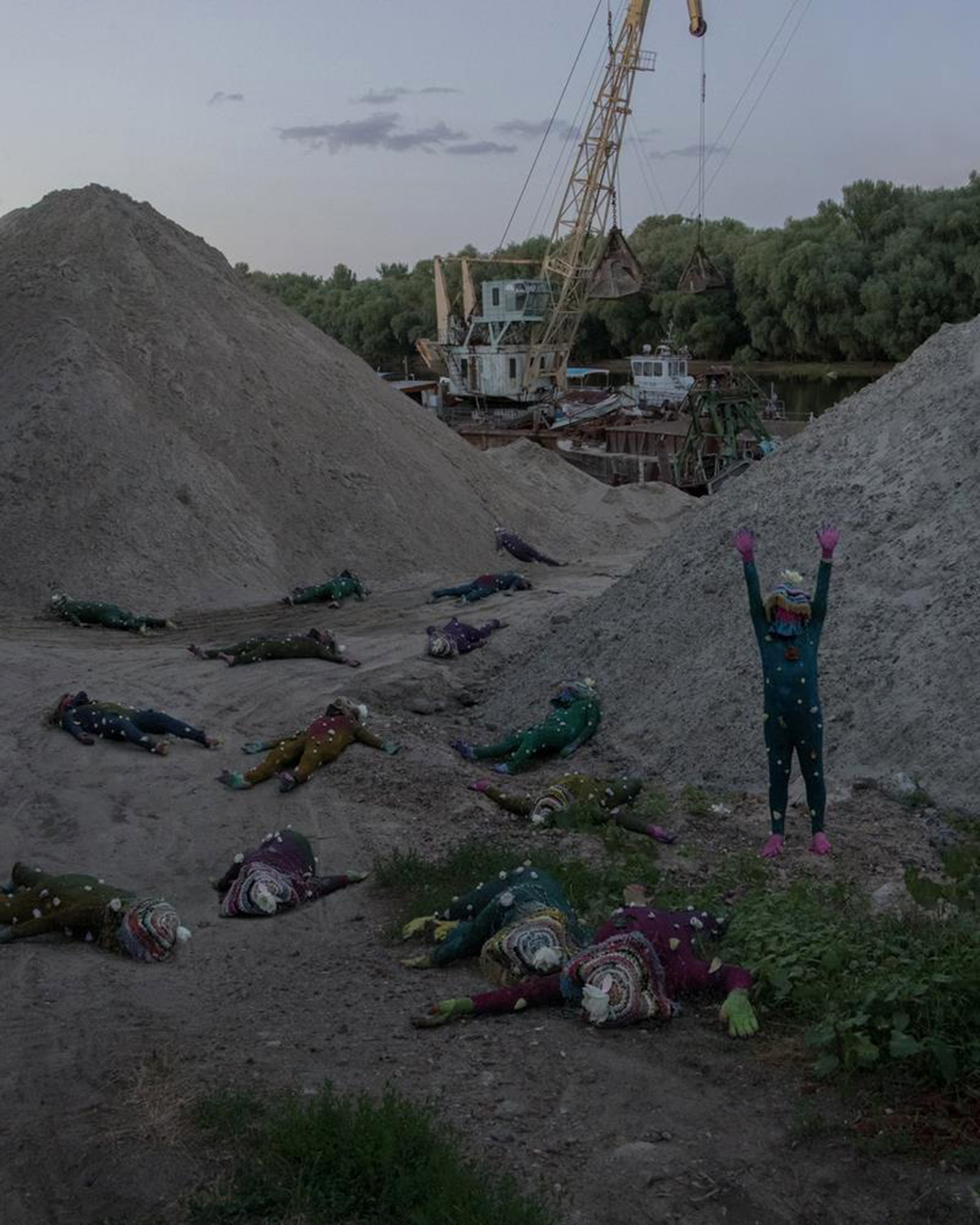 We dedicated our second joint work to the Dniester River, which originates from the Carpathian mountains and flows into the Black Sea. And of course, it has problems: excessive sand mining, abandoned ships, floods that erode landfills. Explore the coastal areas in search of locations for filming, we realized that we needed an artistic image that is associated with the river. Looking into the Red Book of Transnistria, we found a species in the EN status – endangered – White Water Lily, from which we began to build on the character. Also, we often went to the flea market to find materials for the costume and the hero's world, where we met Elena Nikolaevna, a former biology teacher at school. Elena shared with us that during the isolation she was left alone, and all this time she was knitting carpets. Having bought up almost all the rugs and made the costume, we began to take samples. But one day, when forty pieces of carpets were drying in the yard, all the props were stolen from us. Oddly enough, this turned our train of thought 180 degrees. There was a lack of connection in this story. Why exactly carpets, besides the fact that they look like magic water lilies? And we again came to Elena, under the pretext of buying something else, but in fact we wanted to invite her to take part in this adventure. Try explaining to an older woman what crazy concepts you have in your head and why they are so important. That is why we chose the fairy tale format. We invited Elena Nikolaevna to come up with a story together. And she agreed. She also gave a list of references, and advised me to go to the House of Creativity. It would be easier to make a manifesto or propaganda out of a story with a social theme. We wanted to maintain an ironic tone and an intimate relationship with the river. We plunged into the fate of a woman, into her photographs. The conceptual side of the matter in this topic was important: carpets are made from old things, that is, it is a pure recycling process. But something else was more important – the connection between the two worlds. In one world, we literally stand on the carpet, unaware that in the other it can be a living, sacred object.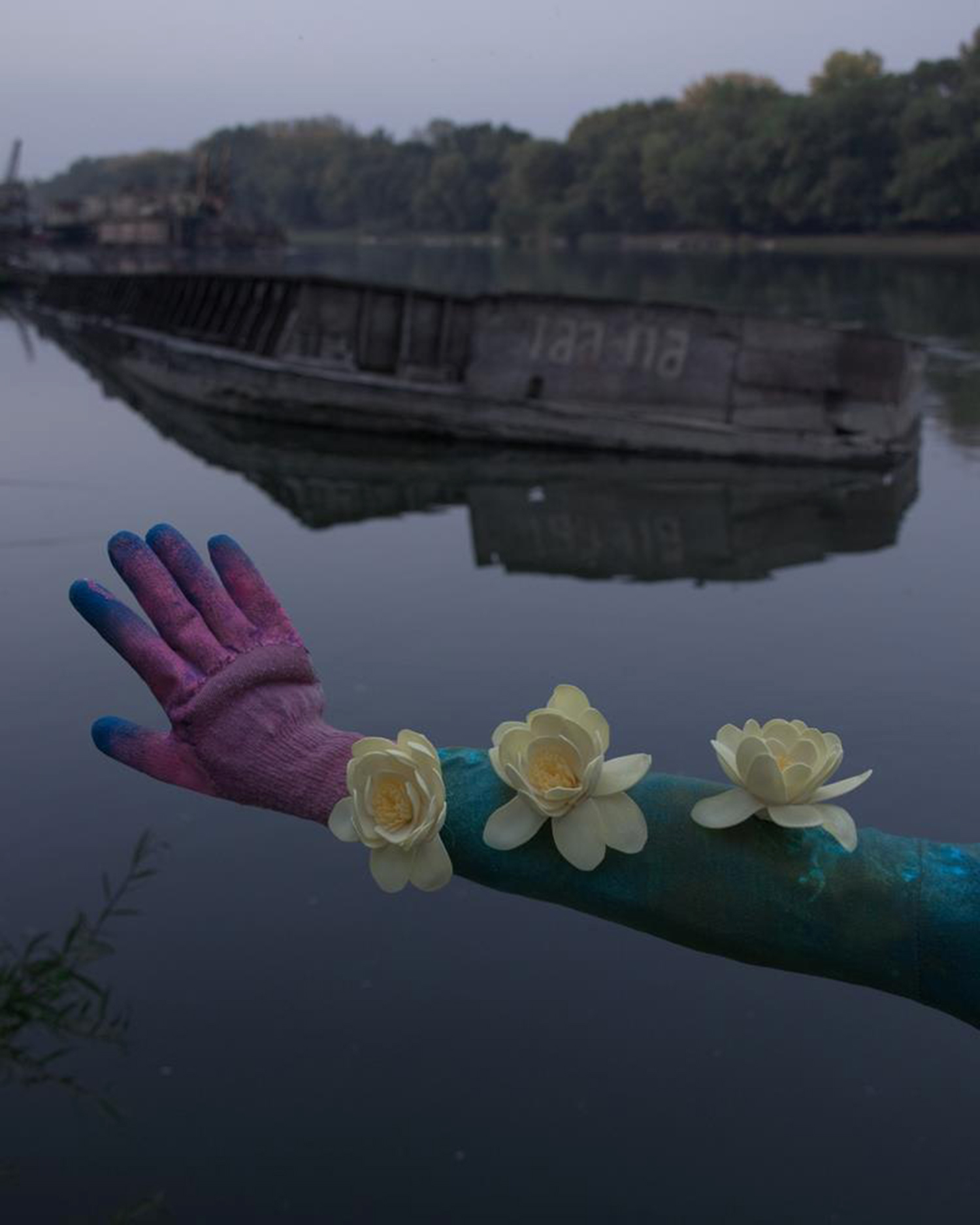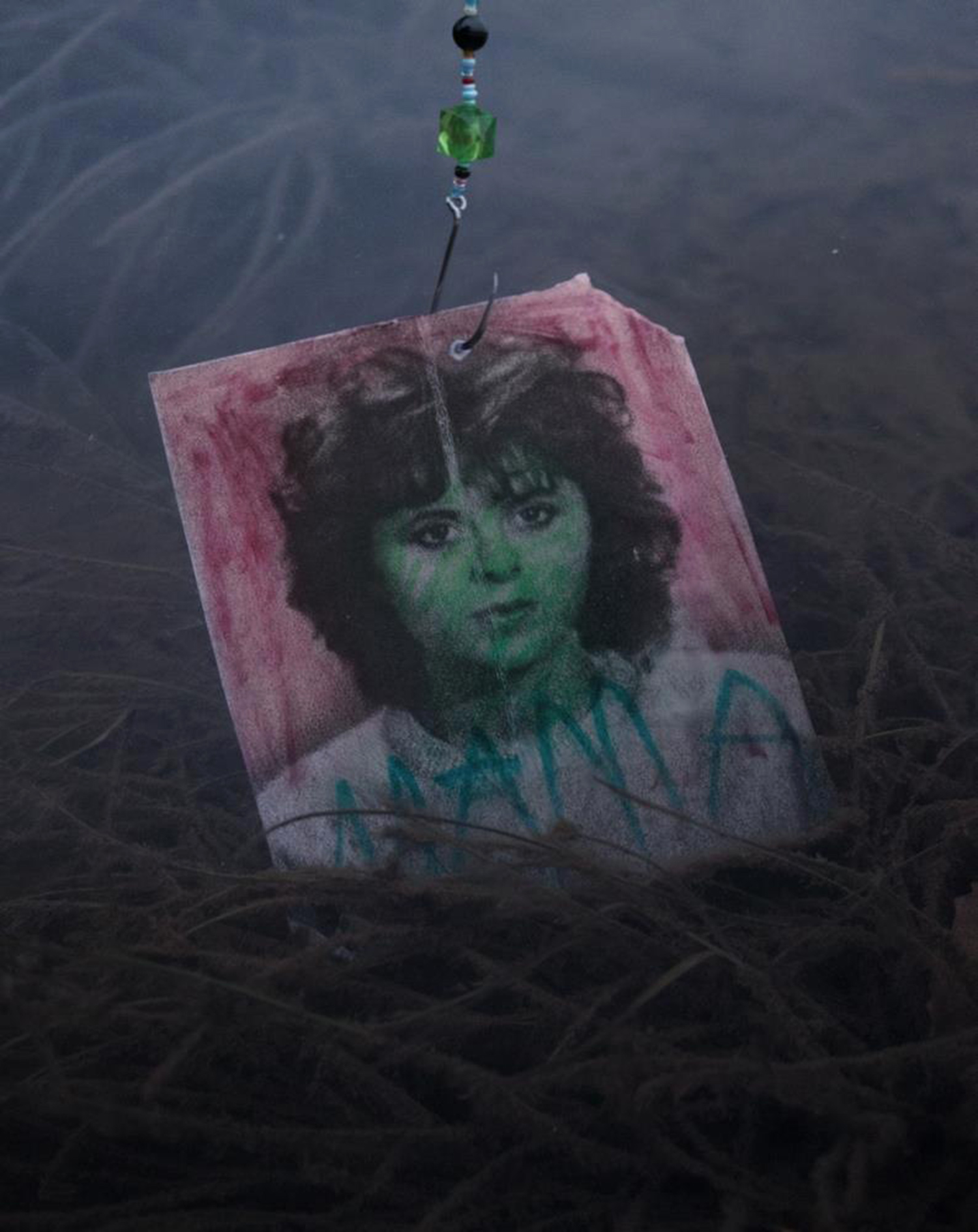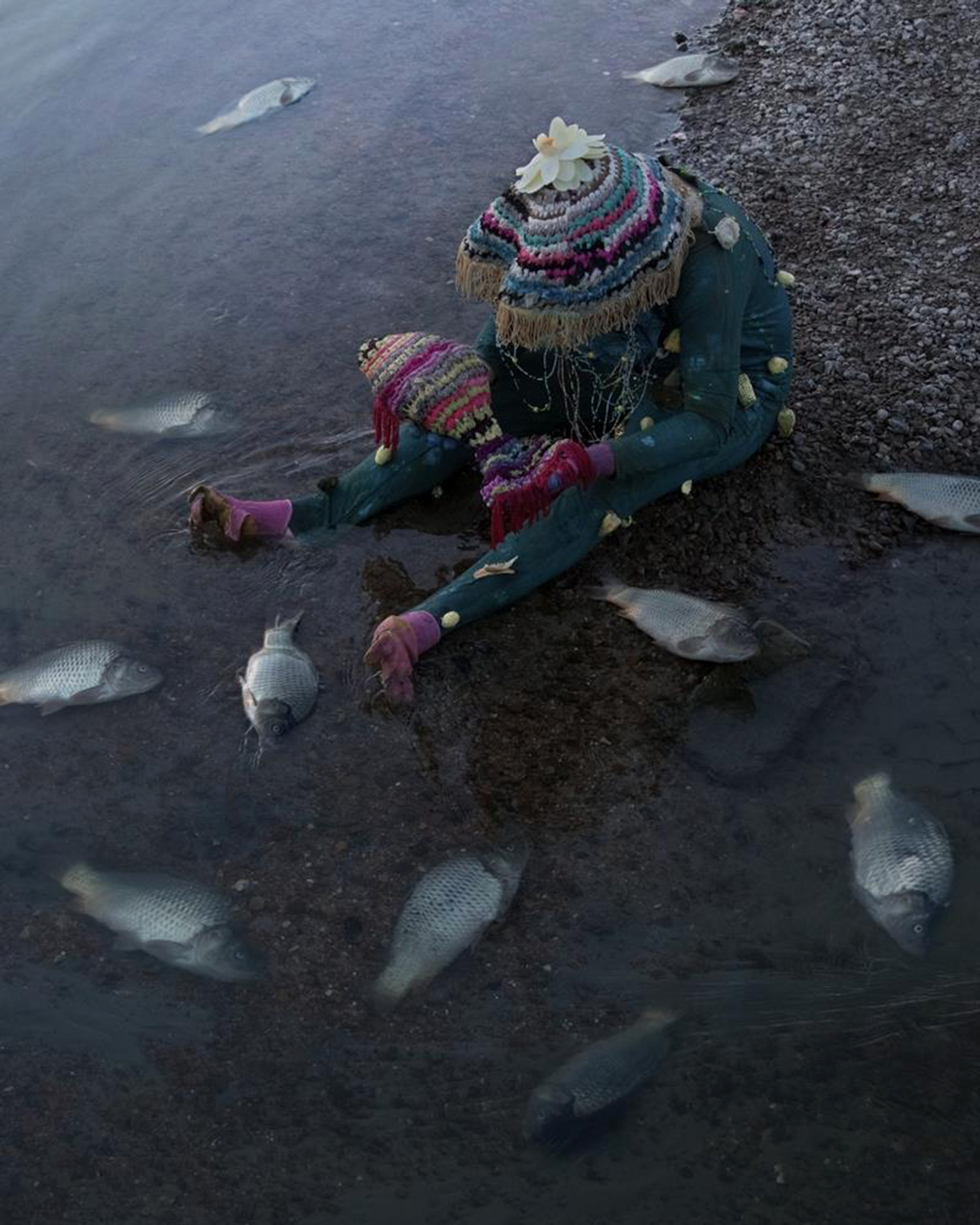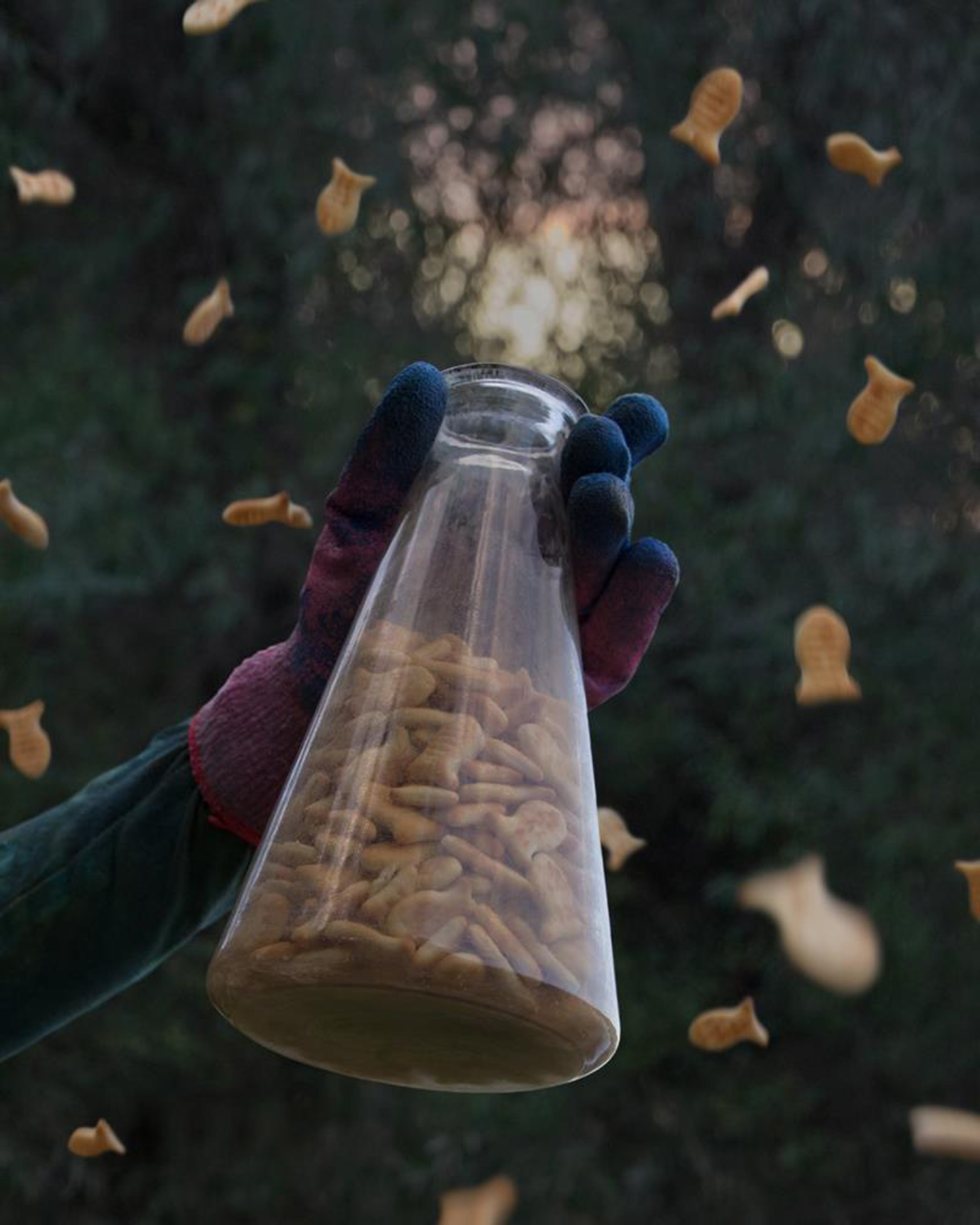 It's hard not to call 2020 a productive year. Valentin finished editing a full-length documentary, Carolina wrote a play and staged a performance, and together we made a joint photo story Apa. In our case, the density of the past year with its limitations allowed us to catch the rhythm and concentrate. We also learned to work with each other. Apa is our second story together. It so happened that the first joint series – There's Nothing There served as a draft, preparation and introduction to each other. In it, we were in a hurry, lost the rhythm and argued. Nothing has changed, but we are used to working together. In any case, we have been creatively initiated.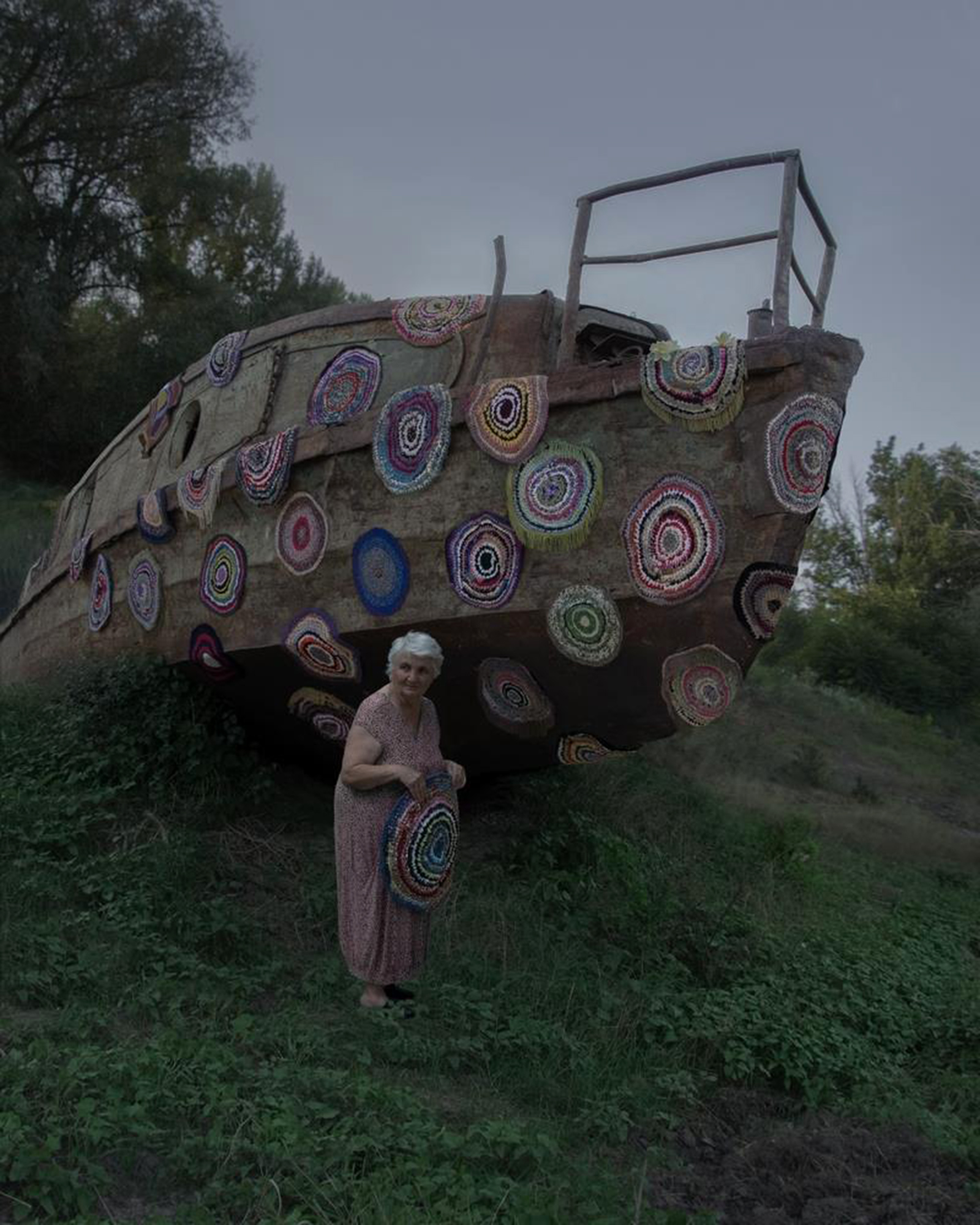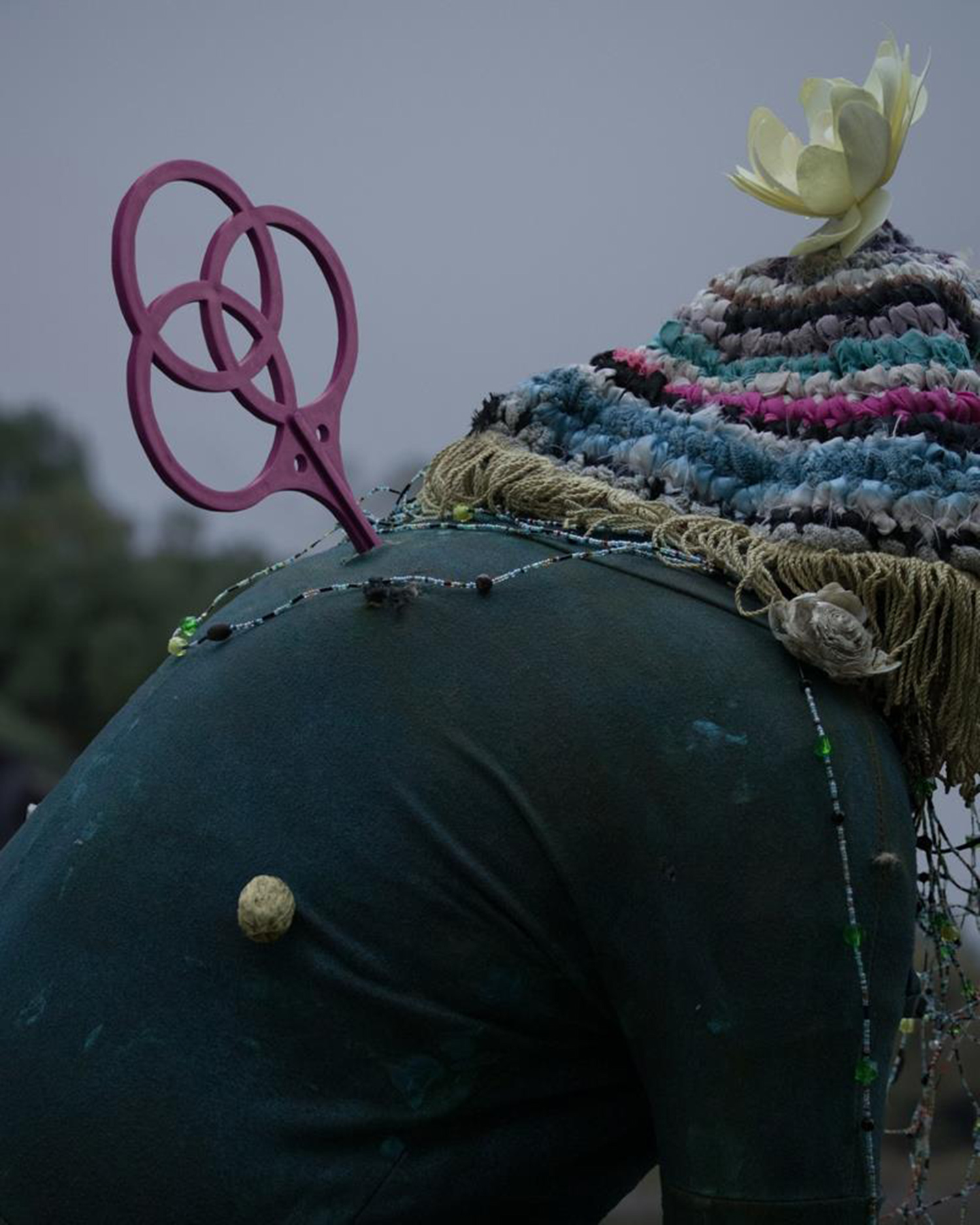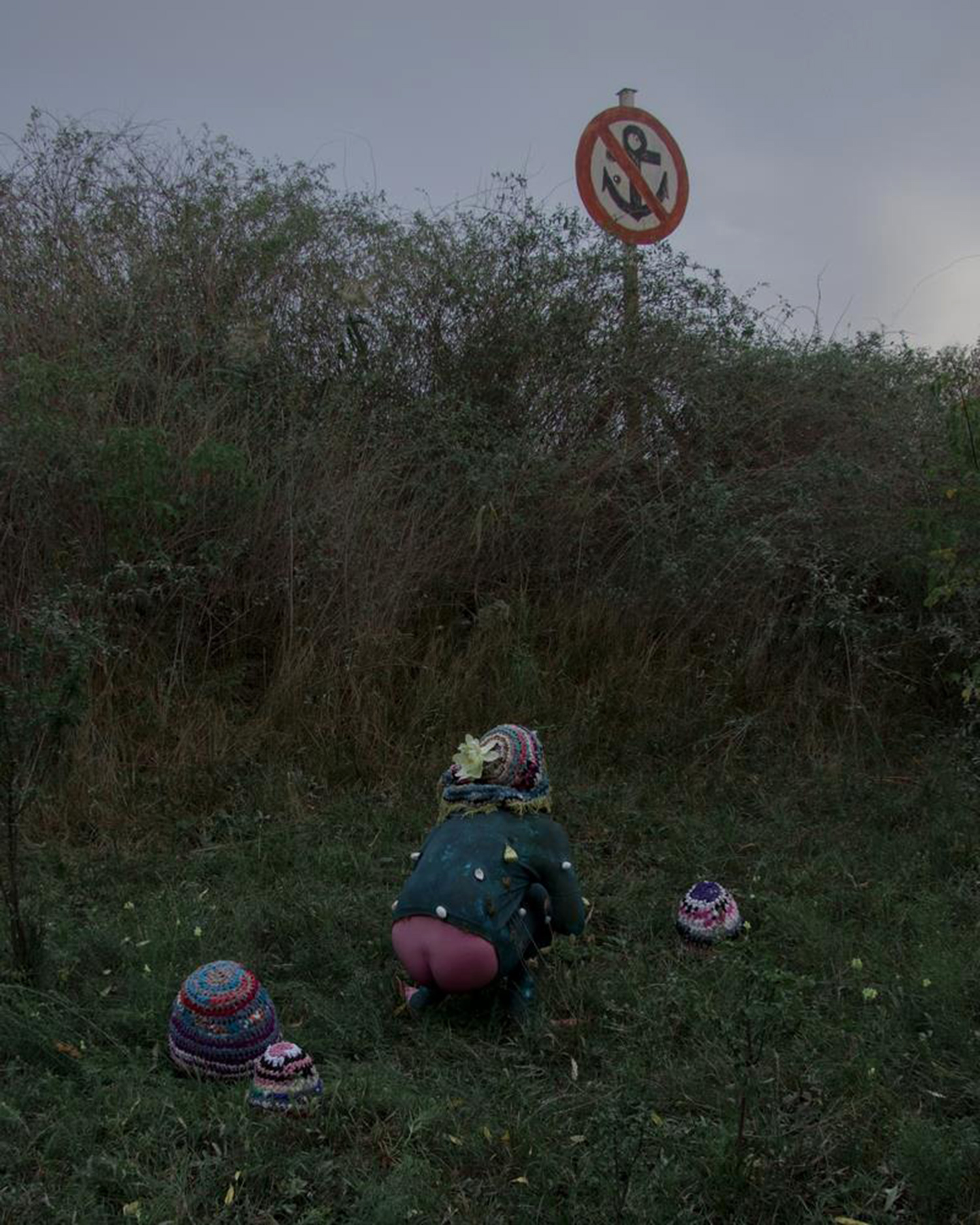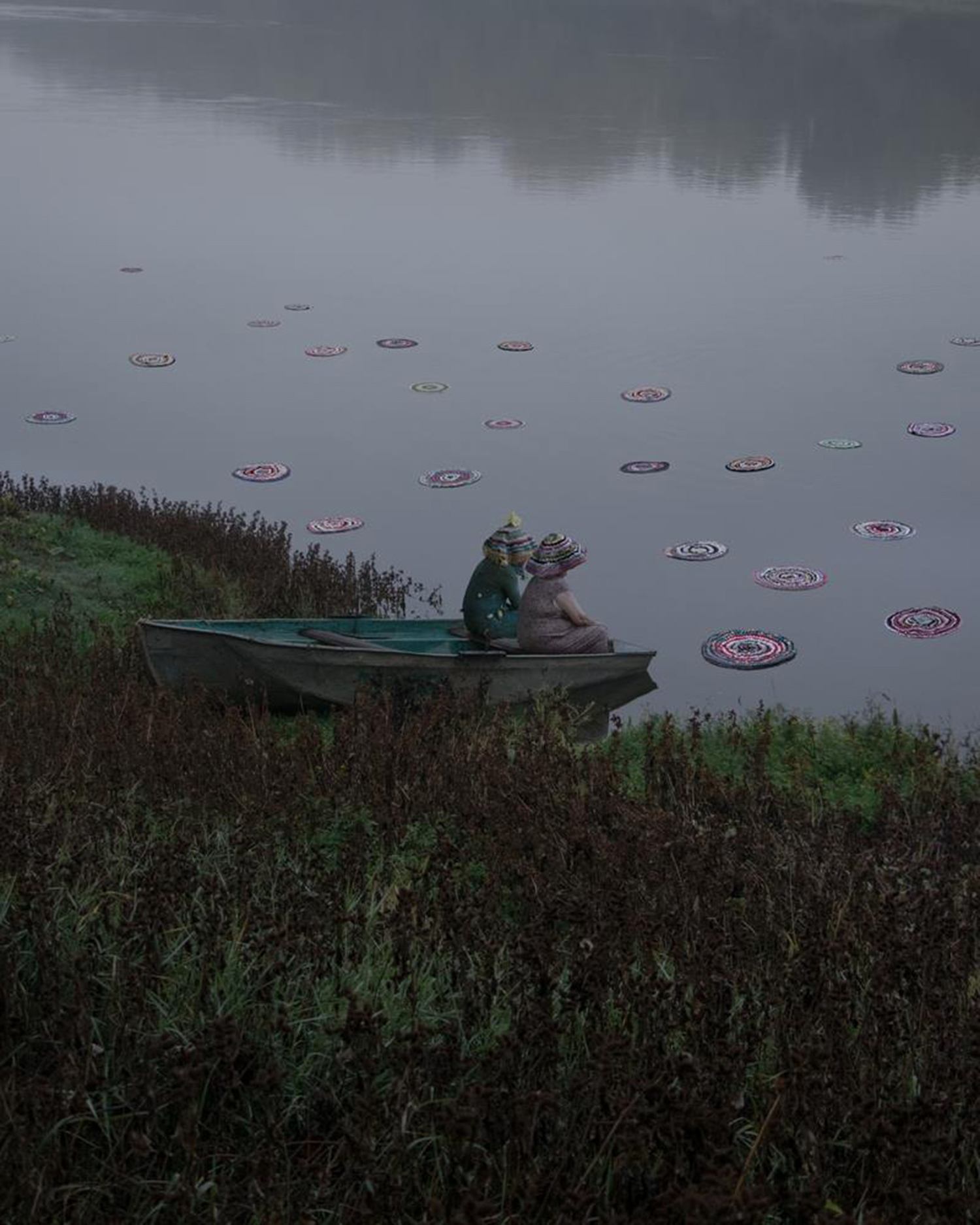 Carolina Dutca is a multidisciplinary artist from Transnistria. She works with works with photography, video, installation and text. Her art projects are connected with the theme of relationships, home, nature and memory.
Valentin Sidorenko is an artist from Russia. Aside from photography and animation, Sidorenko works with documentary films using an observation method. Sidorenko approaches the theme of time. He is especially inspired by the past, which can be located in the depth, but which can turn out to be multifaceted and ambiguous in the light.